How to find my The Know membership number Follow
You can find your The Know membership number for Virgin Hotels by:
Step 1
Opening / Downloading the Virgin Hotels App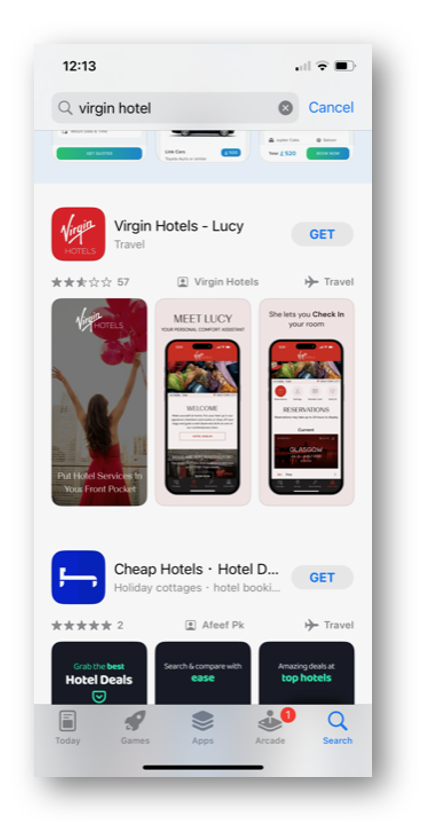 Step 2
If you already have an account please sign in. If not please register to The Know.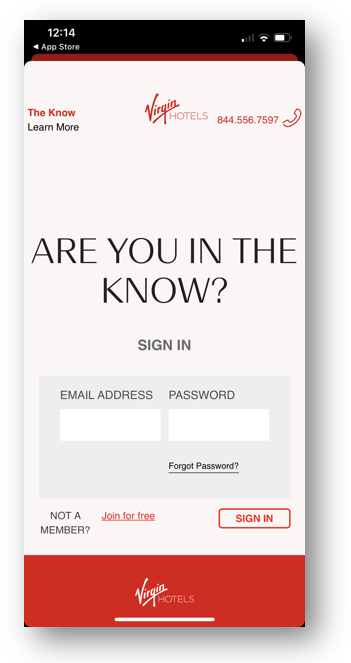 Step 3
You will then be asked to log into Virgin Red / Sign up to Virgin Red - This will enable you to earn Virgin points on Hotel bookings.
Step 4
The Virgin Hotels app will then open to the Home page where you can then select 'Member Card'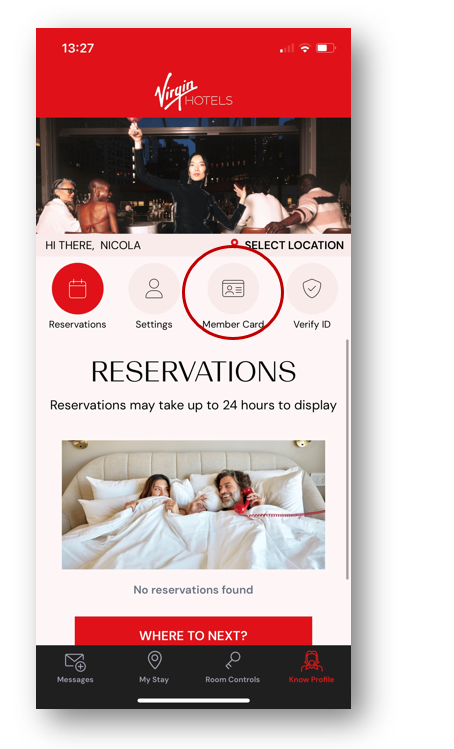 Step 5
Your The Know number will display under the QR code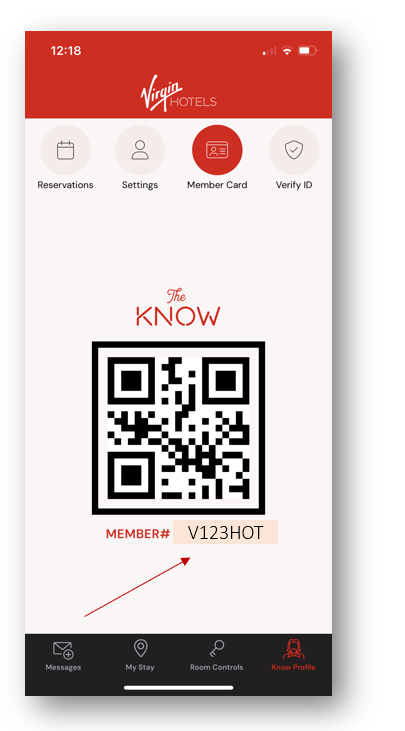 If you need any extra help please reach out to Virgin Red Member Support